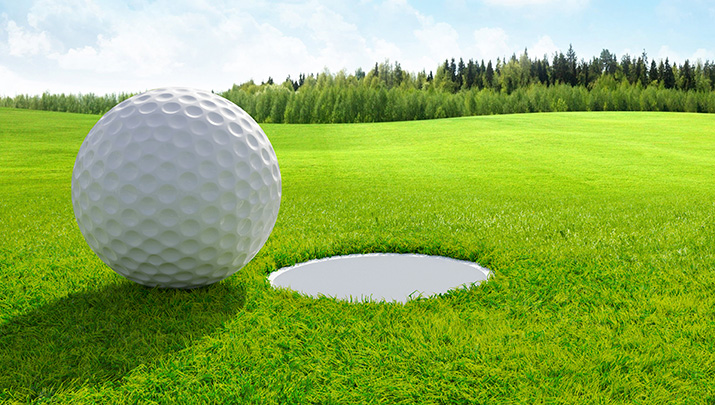 KINGMAN — The Bighorn Athletics Booster Club has announced its first fundraiser, the Bighorn Scramble, to help raise money for the first-ever National Junior College Athletic Association (NJCAA) men's and women's soccer teams in the Tri-Area. states.
According to an MCC press release, the college board and the NJCAA recently approved MCC's plans to build the teams, and recruiting will initially focus on players from across Mohave County.
The Bighorn Scramble is a Calcutta/Golf tournament scheduled for Friday June 3 and Saturday June 4. The weekend begins at the Anderson Fieldhouse at 3663 Bullhead Pkwy in Bullhead City on Friday evening at 5:30 p.m. with Calcutta, which is open to sponsors and players.
The charity golf tournament is scheduled for 7:30 a.m. Saturday morning at the Laughlin Ranch Golf Course at 1360 William Hardy Drive in Bullhead City. There will be three people on each team, and community members are encouraged to act quickly if they wish to enter the tournament due to limited seating.
"This is exciting news for all of Mohave County," said Bighorn Booster Club Vice President Steve Moss. "We can now keep our local youth in the community. After graduating from high school, they can now play a sport they love while earning a college degree.
The Bighorn Booster Club was established to support MCC collegiate athletics and student-athletes. The college's goal is for the athletic program to be financially self-sufficient, and the Bighorn Booster Club is a key part of the plan to achieve this.
"I am so impressed with the commitment and support we are seeing from boosters and so many of our local business, government and industry leaders," said MCC President Dr. Stacy Klippenstein. "This Bighorn Scramble Charity Golf Tournament is a great way for members of our local community to get involved and show their support for the football program we are building."
Some sponsorship packages for the tournament are still available and range in price from $500 to $5,000.
For more sponsorship or game information, contact Gary Reynolds at 928-788-3866 or 928-716-8182. For more information about the Bighorn Booster Club, contact Dr. Carolyn Hamblin at CHamblin@mohave.edu.