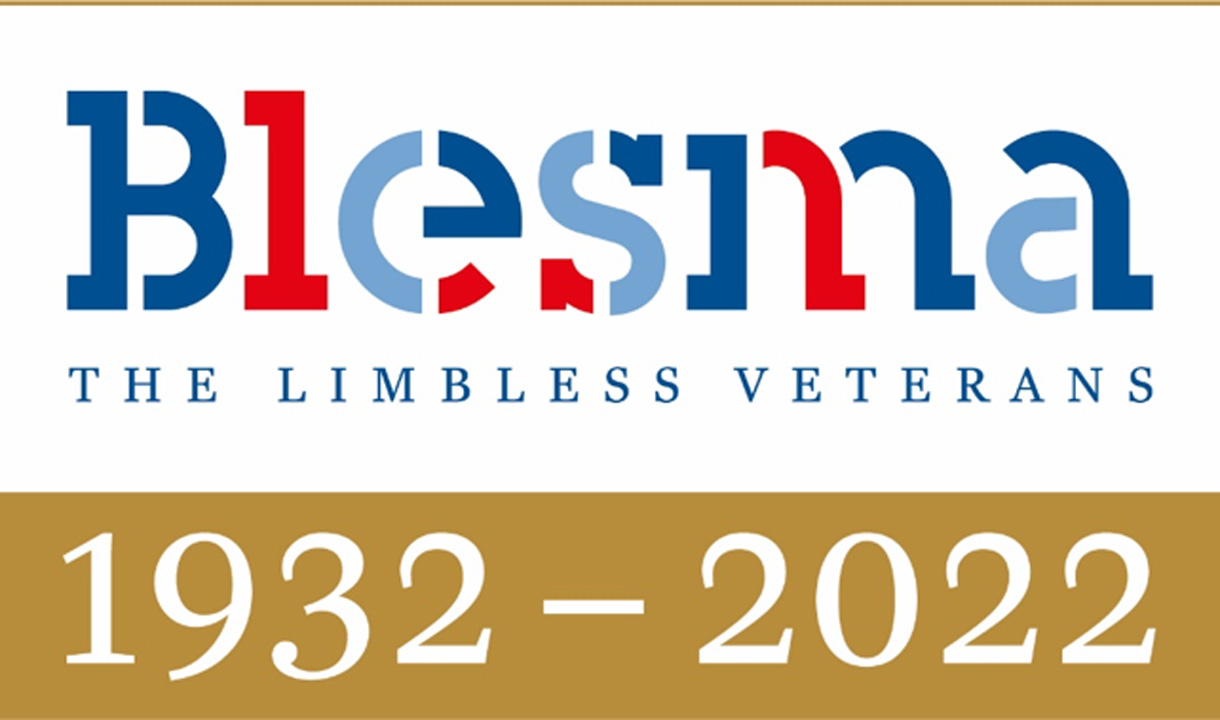 Official Charity Partner of West Ham United, Blesma, The Limbless Veterans is a UK charity which assists all serving and former servicemen and women who have lost limbs, or have lost the use of their limbs or eyes, rebuild their lives…
It was in the aftermath of World War I that the limbless military first came together to campaign for more rights and opportunities.
In 1932 the branches of what was then known as the 'Limbless Ex-Servicemen's Associations' united and became 'Blesma' – the British Limbless Ex-Servicemen's Association. The organization was granted national charitable status for the first time.
Ninety years later, Blesma is still supporting the wounded of World War II and subsequent conflicts. With the help of you, our supporters, we plan to be here for limbless and injured veterans for another 90 years.
Our members range from a 21-year-old leg amputee still serving to those who fought in World War II, some having lived with the loss of a limb for over half a century.
Modern medicine has come a long way since then. However, Blesma still has a vital need to support injured young veterans and their families. Our members have survived complex trauma and will need our support and expertise as they face the long journey ahead.
We support our members, young and old, for life. Since World War I, Blesma has worked to provide emotional, financial and practical support to those who continue to experience the daily physical and mental impact of their life-altering injury.
In Blesma's 90th year, we caught up with one of the oldest members of the WWII Association to find out what Blesma's support has meant to them.
THE STORY OF LARRY MORGAN
Long-time West Ham fan Larry, who turns 100 in July 2022, is one of Blesma's oldest members.
During the Blitz in 1941, Larry and his family were bombed from their home in Plaistow, in the East End of London. He was relocated and worked as a builder, but was soon called up and trained as a signalman attached to the 8th Battalion Suffolk Regiment.
Larry was involved in a jungle warfare offensive against Japanese forces that had conquered Burma. The fight was relentless. The Japanese launch a bayonet attack and each side "throws grenades like cricket balls". A grenade fell between Larry and his comrade and exploded. Larry suffered a shrapnel charge to the knee and left thigh.
He was treated in a bamboo hospital before being airlifted to a hospital in Calcutta, where he caught malaria, and then to Hyderabad, where his leg developed gangrene. Larry then made the difficult decision to have his leg amputated above the knee.
Six years later, in 1950, Larry joined Blesma and together with his wife Jean, whom he married in 1954, became active in raising funds for the Association and supporting their local chapter.
Larry said: "Blesma was fantastic. Jean and I were members of the Chelmsford Friends of Blesma and for many years each year we raised £5,000 for the Association. I never needed Blesma back then and was able to live comfortably as I had my own business, but as I got older I relied more on them for support.
"They helped me with welfare from the beginning when at least twice a year someone called us. Recently, these visits led Blesma to equip me with a three-wheeled cart to get around and on one occasion they equipped me with an electric bicycle. I'm 100 this year so it's much easier to use the cart at home, especially since our house has a few steps and the bike is so big. I would be a full time wheelchair user if it weren't for the three wheeler so Blesma has been amazing!
"We had a wonderful life and worked in photography until 1986. I still think of the guys from Burma. I'm the only one left and I always remember them on VJ day.
Blesma has been supporting veterans, like Larry, for 90 years in 2022. With your support, we'll be here for limbless veterans for another 90 years. Please text 70085 to donate £3 or click here to see more ways to support Blesma's vital work on behalf of limbless veterans.