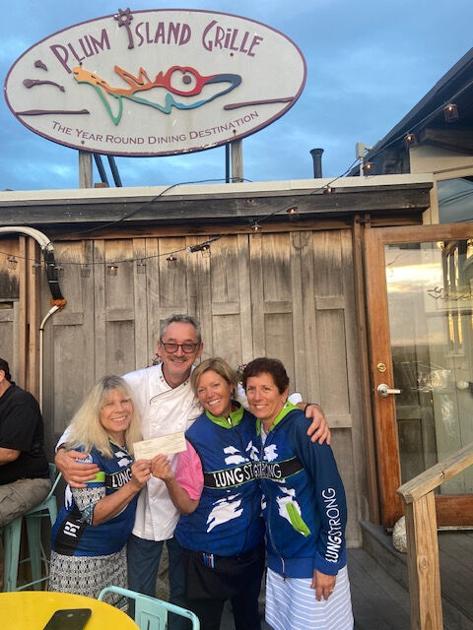 [ad_1]
AMESBURY – Cheers For A Cure by Lungstrong! The campaign, a partnership with area restaurants to raise funds for lung cancer research, has raised $ 6,650 so far this year.
Lungstrong is a nonprofit, voluntary organization dedicated to funding lung cancer research at the Dana-Farber Cancer Institute and Massachusetts General Hospital. The organization has raised more than $ 5 million since 2011.
The campaign, now in its eighth year, includes nine restaurants in Newburyport, Amesbury and Salisbury.
In Amesbury, restaurants are Market Square Bakehouse, GameTime Lanes, Hodgies, Flatbread, Phat Cats, and Ristorante Molise.
In Newburyport, the organization has received donations from longtime partners Michael's Harborside and Plum Island Grille. In Salisbury, Surfside donated the proceeds from the sale of its Mermaid Lemonade in July.
"We are very grateful for Lungstrong's continued support by our partner restaurants, especially after the impact of COVID-19 on many of them," said Diane Legg, 16-year lung cancer survivor and founder of the organization, in a press release. Release. "Every dollar raised makes a difference in the lives of lung cancer patients around the world. "
Typically, restaurants designate a drink or dessert for the organization and track sales over the summer, donating 20-50% to Lungstrong.
Ristorante Molise and Phat Cats held special one-day fundraisers at their restaurants, Molise on St. Patrick's Day and Phat Cats le Cinco de Mayo. GameTime Lanes offers Lungstrong Lemonade year round.
For more information about Lungstrong, visit www.lungstrong.org.
[ad_2]