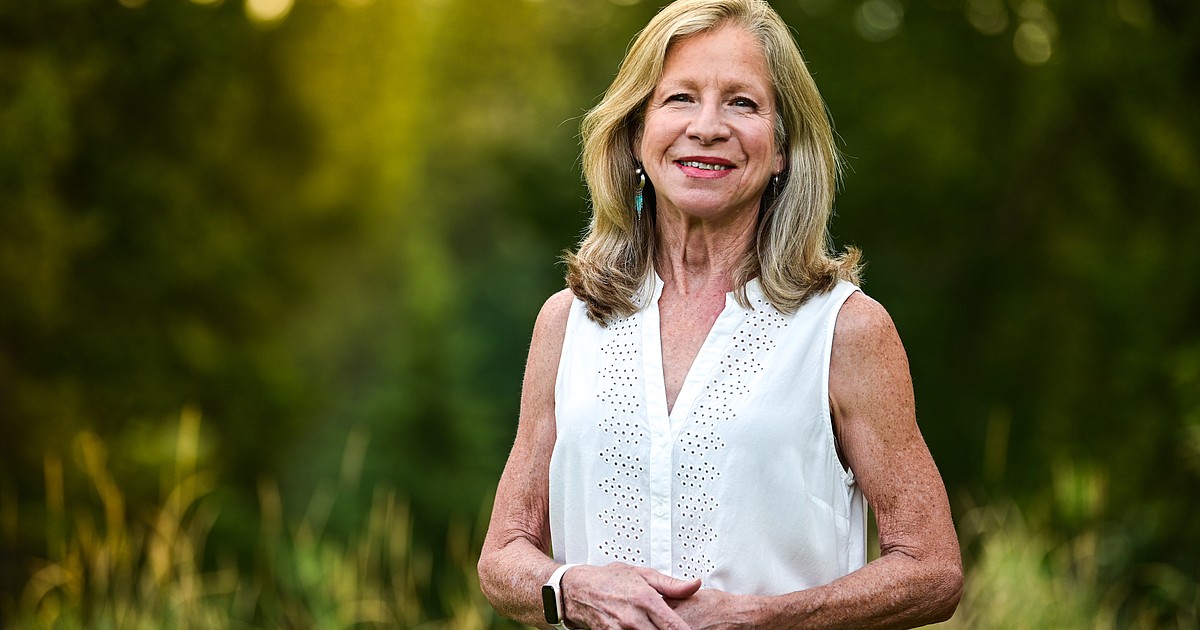 It is impossible to categorize Lucy Smith's work and volunteer experiences into just one area – she has spent her entire life committed to humanity.
From saying yes to countless local community projects, teaching English as a second language, being a midwife, or driving an ambulance in Africa, she has volunteered in countless ways here at home. and in various cultures around the world.
The daughter of a Navy surgeon, Smith was born on Marine Corps Base Camp LeJeune in North Carolina. Due to her father's military career, by the time she was in high school, her family had moved eight times, setting the stage for her ability to adapt to new environments.
She graduated with high honors in 1975 from Indiana University with a degree in pre-law, but was unsure whether to continue her studies in law and so enrolled in a multitude of law courses. studies in fields ranging from business to adult education.
A teacher told her she had enough credits to sink a battleship.
Having been a volunteer tutor in high school and college, Smith saw education as a marketable career. So she got her elementary school certificate and in 1975 started working in a day treatment center for preschool and kindergarten children.
But his heart was resolved to go abroad.
"I was young. I wanted to see the world," Smith said.
She was able to get a cheap ticket to Tokyo, Japan, and while there she visited an international primary school.
"I went into the kindergarten class and the teacher was a little frantic because she had to give a presentation at the PTA that afternoon," she said. Knowing that Smith had a background in elementary and preschool education, the teacher asked him for help.
"I said, 'Of course!' I did a lot of games and songs. I was new to the kids and we had a blast," Smith said.
At the end of her visit, the principal offered her a job – the kindergarten teacher was leaving the following year – and then gave her 24 hours to make a decision.
"I haven't slept all night, and I wondered why I wouldn't do this?" she says.
She returned to Tokyo a month later and found a Japanese dormitory for international business professionals, with a second floor housing maids and babysitters; Smith also became a nanny.
"I lived with 26 Japanese women between the ages of 18 and 72, and these women were so welcoming to me," she said. "It became my wonderful immersion in Japanese language and culture."
Smith stayed there for a year, also teaching English as a second language, before moving to Colorado (her family's favorite ski vacation destination) and finding work in export marketing, working both in the marketing and legal departments, which corresponded to his training.
IN BLOCKSmith met and married a Montana native, and the couple moved to the Flathead Valley in 1989.
"The Flathead was a small community then," Smith said. "So finding work was a bit more difficult."
Smith turned to the library to see how to become a volunteer tutor, discovered the organization Literacy Volunteers of America, and trained as a tutor. The Flathead County affiliate director was leaving, so Smith partnered with Jana Goodman to co-direct the local nonprofit for a few years. Smith continued as director for 12 more years, helping to greatly expand its services and reach.
At 50, still interested in volunteer work abroad, in 2003 she took a three-plus-year position with Lalmba, a non-profit humanitarian aid organization for which she was a long-time donor, working in Eritrea, Ethiopia and Kenya to lead and manage programs providing education for children and the elderly, medical care and other basic needs.
"I went from the small, desperately poor desert country of Eritrea to the high altitude tropical jungles of Ethiopia," she said. In Kenya, she trained a local team in the modern management of their offices.
"They've done a lot of things by hand very well, but these clinics are seeing over 100 patients a day," she said. "People were doing a terrific job."
Smith says her years in East Africa were rich because she learned so much about different cultures and languages.
"Every day reminded me of how extremely privileged I am in my Western life," she said. And the ease of living that I take for granted.
When she returned to Kalispell in 2006, she resumed her duties on the board of trustees of the Hockaday Museum of Art, eventually becoming the museum's director until 2011, a job she greatly enjoyed.
In 2012, she took another big step by saying yes when asked if she would become the first director of the Flathead Community Foundation.
Through all of Smith's different paths with nonprofits, she says it was natural for her to be able to spread the word about the importance of supporting community foundations.
"The work has deepened my respect for our nonprofit community and our community of donors and supporters," she said.
Smith retired in 2017 from the Flathead Community Foundation (which merged into the Whitefish Community Foundation in 2020) so she could devote more time to caring for her aging parents in Colorado. Both of her parents died last year within weeks of each other.
SMITH'S OTHER Stewardship roles in the Flathead community are very extensive. She has been a Rotarian since the 1990s, her father having been a Rotarian for 65 years. She is the area governor and district liaison to the state organization, and has worked on international Rotary projects in Guatemala and Mexico.
"What I love about Rotary is that it's about service," she said. "He brings leaders together and takes responsibility for making the world a better place."
Smith also sits on the board of the Whitefish Community Foundation and is a member of the local non-profit charity Women Who Wine.
A longtime member and former board member of the Glacier Symphony and Chorale, she became involved with Flathead Valley Community College's One Campaign to raise funds to build the College Center's new McClaren Hall, the new hall Glacier Symphony show. She has also sung with the Crown of the Continent Choir and the Kalispell Compline Choir, and this summer attended one of Bobby McFerrin's week-long Circle Singing Workshops, along with over 100 other attendees.
Since 2015, Smith has participated in the Pan Mass Challenge in Massachusetts, a race that attracts nearly 6,000 cyclists and raises funds for the Dana-Farber Cancer Institute in Boston. Every August she rides a double century – 200 miles in two days – from Sturbridge to Provincetown to the tip of Cape Cod, riding with the husband and daughter of a dear friend being treated for liver cancer there- low, as well as in honor of his cousin who was treated for lymphoma.
"You know you raise a lot of money for research, patient care and especially pediatric oncology. It matters to so many people," she said. "And that's important to you because you're also affected by other people's lives.
"That's why I keep getting involved with all these different community projects," Smith said. "It's nice to be at the age where I'm the helper – sort of a general community volunteer rather than a leader – having seen and experienced the struggles and challenges that people face around the world and how they survive and thrive by helping each other. You see that everywhere. People have a way of lifting each other up…even in dark circumstances.
"Here, we have people who have needs. People struggling," she said. "Our community is rich with opportunities and dilemmas. When we come together, we make the most of our skills and resources. That's what I appreciate the most. I find it exciting to notice the strengths, intelligence and great judgment of all the different people here.
"My college advisor once joked that my biggest problem would be choosing my path among the many different things that interested me," Smith said. "She was right, but I think I solved the dilemma by picking more than one!" …always choosing.