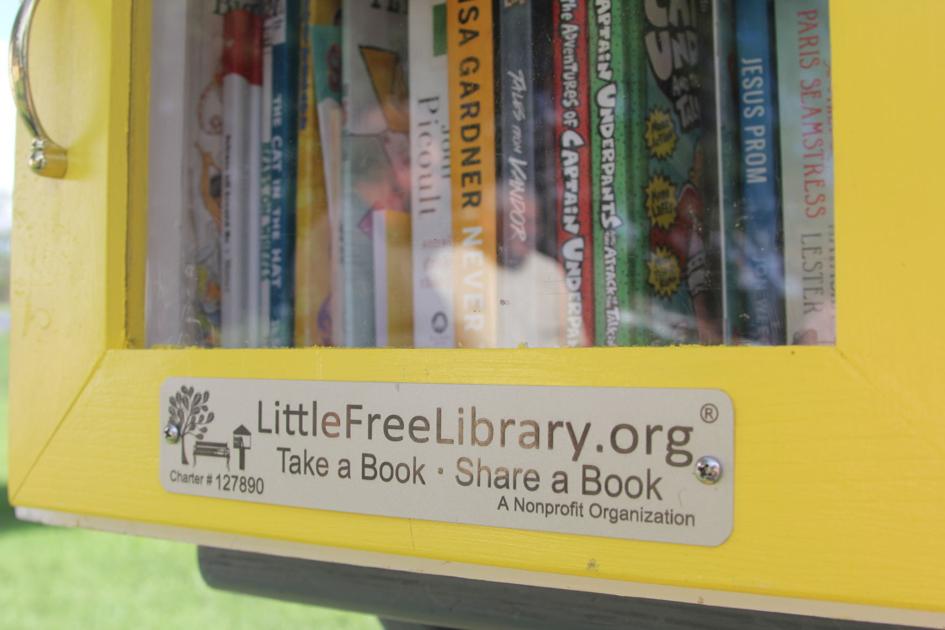 [ad_1]
Pick up a book or leave one, the residents of Ninety Six can now find something to read in the park, where residents have set up a small free library.
The nonprofit Little Free Library promotes book sharing by encouraging people to set up small closets in public, hosting books available 24/7, and encouraging people to drop off the books they want. they would like to share with others. Mary Ann Goodman said a member of her church, Gail Wilson, had the idea to bring one of these libraries to Ninety Six.
"We knew right away who we wanted to build it," Goodman said. "And we knew we wanted him in the park."
With a red roof and bright yellow frame, the Small Library resembles a birdhouse next to the reservoir in City Park on SC Highway 246 South, next to Temple Baptist Church. Goodman and others gathered to cut a red ribbon Thursday night, marking the opening of the Small Library.
A metal plaque on the hinged front door marks the small library with its charter number, and its location is listed online at littlefreelibrary.org. Inside its glass door, the "Captain Underpants" books sat alongside a Danielle Steele novel, a Dr. Seuss story, and Jon Weece's "Jesus Prom".
Tommy Balchin, who has been a carpenter for about 30 years, said he built it for the Ninety Six Mill Village Neighborhood Association, which spearheaded the establishment of the small library. Every piece of wood used to make it is recycled, he said.
This small library joins the nine others in the Greenwood area listed on the organization's website.
"We knew the park was going to be renovated this fall, so we reached out to Josh Skinner to make sure he could stay here," Goodman said. "Josh worked with us and Davis and Floyd to get it on their render, so it won't have to be moved."
Contact editor-in-chief Damian Dominguez at 864-634-7548 or follow him on Twitter @IJDDOMINGUEZ.
[ad_2]