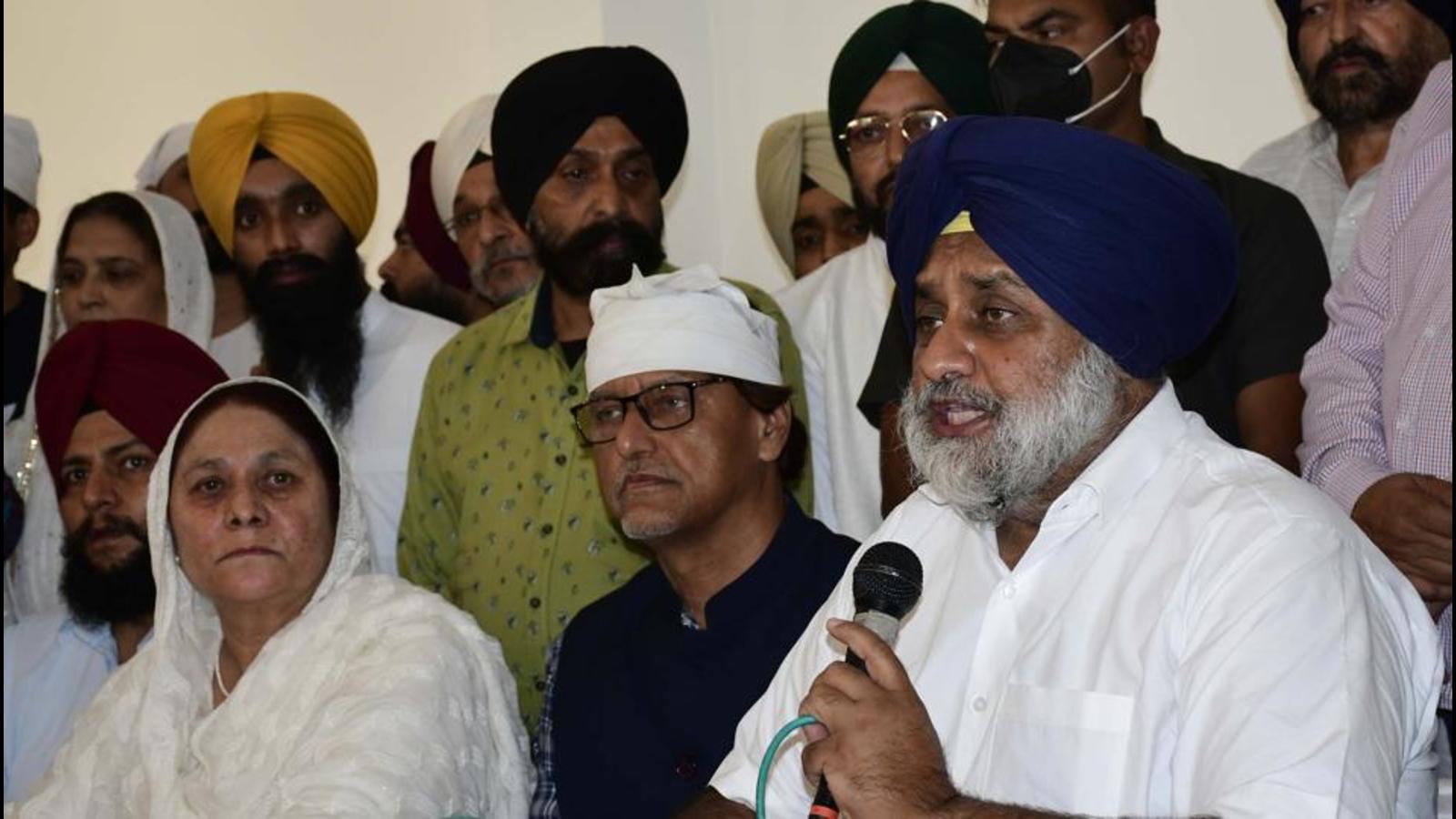 [ad_1]
Chandigarh The Shiromani Akali Dal (SAD) on Saturday called on the Chief Minister of Punjab, Charanjit Singh Channi, to take a firm decision in the state cabinet on stopping the deployment of the border security forces (BSF) in the state.
The SAD also demanded a decision from the executive to stop the implementation of the three agricultural laws adopted by the center last year. The issues were discussed in the party's highest decision-making body, the central committee, which met on Saturday, chaired by party chairman Sukhbir Singh Badal.
"The state congressional government is deceiving the people of Punjab by proposing a Vidhan Sabha resolution on these two issues, when the fact is that the government is empowered to halt the implementation of the Centre's ordinances on matters that fall within the purview of the government. within the purview of the state government, "says Sukhbir. "It is up to the executive to decide what its administrative apparatus will allow or prohibit in the state. The Vidhan Sabha resolution is at best an expression of intent, "said a resolution passed by the SAD central committee.
Regarding the work of the central committee, senior advisor to SAD president Harcharan Bains said party leaders also criticized the Centre's decision to extend the provisions of the J&K anti-terrorism law to the Punjab as well, calling it attack on federalism. According to Bains, the central committee also lambasted Channi and state congressman Navjot Singh Sidhu for approving Jagdish Tytler's elevation in the party by the high command.
Another resolution of the select committee condemned the crackdown on Saturday against SAD workers who demonstrated peacefully in front of the CM residence.
The select committee also requested compensation of ??50,000 and ??15,000 per acre respectively to farmers and farm labor affected by pink bollworm crop damage.
"Compensation for ??12,000 announced by Channi government is a joke on farmers and farm labor, "the committee said. Another resolution spoke strongly against closing many of the Punjab's agricultural markets, Bains said
Balwinder Singh Bhundar, Bibi Jagir Kaur, Prem Singh Chandumara, Janmeja Singh Sekhon, Daljit Singh Cheema, Bikram Singh Majitha, Sikander Singh Maluka, Hira Singh Gabria, Jagmeet Singh Brar, Gulzar Singh Ranike, Rakhit Singh and Singh Baldevev were also present. .
[ad_2]