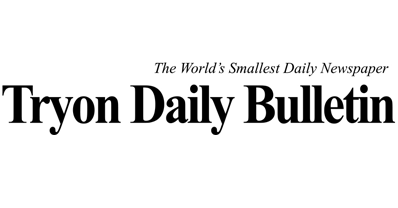 The Tryon Riding and Hunt Club (TR&HC) welcomes two new members, Kaitlyn Kubiak and Kathy Woodham, to its Board of Directors. During their tenure, these volunteers will advance the mission and visions of the club, guided by its core values.
As a professional equestrian with over 12 years of experience, Kubiak is an organizer, mentor, fundraiser and teacher who started Kubiak Sport Horses in 2021 after managing several barns and the Orange County Hounds in Virginia. As a board member, Kubiak quickly volunteered and worked on TR&HC's Horse and Hound Show recently held at FENCE. Prior to this, Kubiak hosted a hunt clinic as a fundraiser for Homeward Hounds in Tryon. In addition to training fox hunt horses and their riders, Kubiak has worked with teens and tweens in developing social and leadership skills.
From agriculture to health care, Woodham worked in agencies and corporate communications and public relations after reporting the news for several newspapers, including the Aiken Standard, a daily newspaper that celebrated Aiken's proud history. in equestrian sports, art and lifestyle. While at Tryon, Woodham volunteered for TROT, the FENCE Open Horse Shows and the Tryon Riding and Hunt Club's "Mane Event". She is an active member of the Tryon Kiwanis Club, a group focused on the needs of children in this community, serving as a board member and past president. His volunteer work includes The Blood Connection, the Foothills Chamber of Commerce, the Polk Wellness Coalition and, in particular, the Kiwanis Club of Tryon. Woodham works with Gena McCall Meredith and Sarah Lawter of Blue Ridge Wealth Management in Landrum.
"We are delighted to add Kaitlyn and Kathy to our very active Tryon Riding and Hunt Club Board of Directors. As a non-profit organization that gives back to the community, we are grateful to the board members who volunteer their time and expertise to our efforts," said TR&HC President Angie Millon. "Our board has the great ambition to support the people and events that throughout history have helped shape this incredible slice of equestrian culture and history."
Founded in 1925, the Tryon Riding and Hunt Club's The mission is to celebrate and support activities related to Horseback Riding for All to benefit the Tryon community, to honor treasured traditions and to have fun. The council's vision is to preserve and enhance Tryon's love of horses and equestrian heritage while supporting the Polk County equestrian community through numerous events such as Blockhouse Steeplechase, numerous charity horse shows, the recent Horse and Hound Show and the Any and All Dog Show, among others.
For more information or to become a member or corporate sponsor of TR&HC, please call 828-351-9709.